In-store shopping is currently suspended. However no-contact deliveries and pick ups are in full swing. Please submit your order online or call us at (919)967-9394.
1129 Weaver Dairy Road Chapel Hill, NC 27514 (919)967-9394
Double Rose Pew Marker
Item #
V233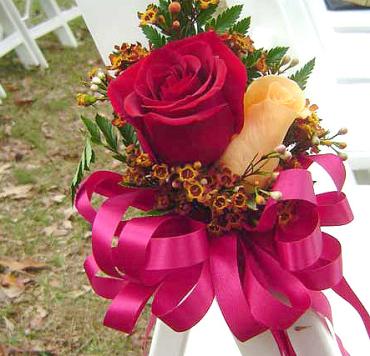 As you walk down the aisle, line it with flowers. This style of pew or chair marker allows you to combine colors by using two roses with pretty filler and bow.
You may also like...